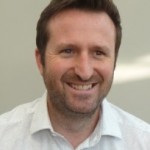 Adrian worked as a finance event manager in the City of London and then moved into English teaching and managing in his early thirties. He has now left full-time teaching to devote more time to mindfulness coaching and training.
He discovered mindfulness meditation six years ago while recovering from a period of ill health. Since then, he has deepened his practice through Zen meditation, Mindfulness Based Stress Reduction (MBSR), Interpersonal Meditation and the Bangor university mindfulness teacher training course.
He hopes to introduce this wonderful practice to as many people as possible.
1 1/4 hours = £60