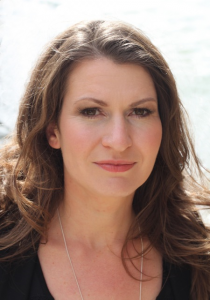 Click here for availability of Appointments.
Please call the studio to book on 01702 478 924 between 9:30 and 13:30, Mon-Fri or leave a message and we will call you back.
Nutritional Therapy Clinic with Paula Dunley, BSc. (Hons), MBANT, CNHC Registered.
Paula Dunley is a fully qualified Nutritional Therapist. 
Paula has a Bachelor of Science Honours degree in Health 
Science (Nutritional Therapy) from the University of Westminster.
Paula has always been interested in a whole foods and
 natural approach to healthy eating, which she found combined intuitively with her new found interests in biochemistry and 
research in epidemiological diet/ disease trends whilst studying towards her degree.
Paula will work with you to strategise and prioritise your personal health goals during private one-to-one consultations. She will provide you with a personalised nutrition and lifestyle 
Action Plan to support you to implement your recommended 
dietary changes.
'Individualised nutrition programmes 
designed to support optimal health and promote peak performance'                                                 
Paula says that 'one of the fundamental beliefs for her Nutritional Therapy practice is that there is no 'one size fits all' diet; likewise there is no one health treatment which would benefit all persons at every stage of their life.  She will therefore work with your own unique health presentation to design a personalised nutrition plan using a nutrition science-based and patient-centred approach.
What is Nutritional Therapy?
Nutritional Therapy is the application of nutrition science to promote and support your health.  Paula Dunley is also trained to apply a Functional Medicine framework to her consultations, which can identify individuals' unique potential nutritional and biochemical imbalances.  This combined nutrition science/ Functional Medicine approach thereby enables the Nutritional Therapist to provide dietary recommendations targeted to
 support nutritional imbalances and help the body to maintain health.
Is Nutritional Therapy right for me?
People come to see a Nutritional Therapist for a wide range of reasons. Some examples are:
To seek help with regard to healthy eating to maintain health, or to make sure they are on the right track with a new healthy eating regime.
For weight loss and weight maintenance.
To support hormonal balance.
To seek further support with symptoms of current health conditions alongside an existing healthcare practitioner's care.
To work realistically towards achieving their own unique health goals.
Professional practice and regulation
Paula Dunley is a fully qualified Nutritional Therapist and member of the professional body of Nutritional Therapists, BANT and is registered with the Complementary and Natural Healthcare Council.   The CNHC is a government funded regulatory body for complementary healthcare practitioners. Their prime function is to support and protect the public seeking services of complementary healthcare practitioners; enabling them to choose with confidence from registered practitioners meeting the CNHC "quality mark"
of standards.
1 1/4 hr appointment  = £75  (1 hour follow up = £55 and 1/2 hour follow up = £30)