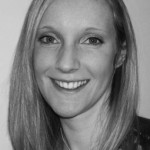 I first experienced Yoga at a very young age going along to classes with my Mum. I quickly realised how I felt better after classes and started incorporating some of what we did in class into everyday life. I have been practising regularly since I was 15 and as a new Mum I find the benefits of Yoga more beneficial than ever! I completed my teacher training in 2008.
I practise mainly Hatha and Ashtanga Yoga and have been taught by a range of different teachers.
As a Primary School teacher I can see the huge benefits children gain from practising Yoga physically and mentally. I love teaching Yoga to children and find it extremely fun and rewarding. I look forward to sharing my passion of Yoga with you.