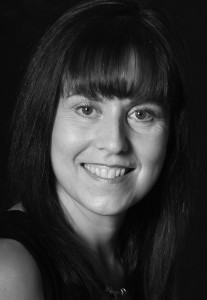 I was drawn instinctively to yoga and from the moment I tried some of the postures in Iyengar's classic book, 'Light on Yoga', I was hooked. I began to attend classes as well as practicing daily at home. Now, almost 30 years on, I'm still learning, still developing my practice, still in love with yoga.
At first, I was interested purely in the physical aspects of yoga, but the mind and body are not separate and before long, as well as increasing physical strength and flexibility, I began to notice changes in my self; I began to feel more confident, more in tune with myself, more balanced emotionally, and a general sense of over-all well being.
Since then, I have been privileged to learn from many wonderful teachers and enjoyed different styles of yoga. My own practice is informed by all of these and centres on dynamic flowing sequences deriving from Surya Namaskaram (Sun Salutations). Sometimes I bring my love of music to the mat and at other times I love to practice in my garden. These days, it seems that seated meditation is also quite naturally becoming a more regular part of my personal practice.
Over the years I have experienced so many benefits from practising and studying yoga in terms of health, fitness and wellbeing, stress management and personal development. My mat has at different times been a refuge, a place of learning, comfort or empowerment; a gym, a temple or a play space; always there for me with whatever I most need, no matter what else is going on in life. I trained to become a British Wheel of Yoga teacher so that I could share some of these benefits with other people.
My Dynamic Yoga classes centre around variations of the Surya Namaskar (Sun Salutations) and other flowing sequences with emphasis on safe alignment. My Yoga for All and Beginner's Yoga classes feature the static classical Hatha Yoga postures, although one or two simple flowing sequences suitable for beginners do tend to find their way in now and then!
All my classes offer a friendly, relaxed and accessible approach to yoga for men and women at all levels of ability whether they are simply looking for physical health benefits or the deeper holistic effects of Yoga.