Call us now on 01702 478924 to reserve your first FREE class and start your journey to wellbeing.
Every Wednesday!!!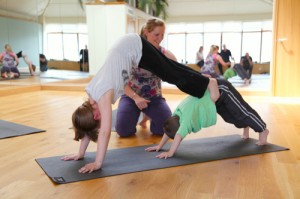 Shambhala Studios are excited to announce their three new children's classes for 4-6 year olds, 7-11s and 12+ every Wednesday.
Wednesdays is Yoga for Children
4.45-5.30pm 7-11 year olds with Caitlin Maskell
A fun and engaging way of introducing yoga to children of primary school age.  Both sessions incorporate traditional yoga postures, games and partner work.  Classes are physically challenging and mentally stimulating.  Children will be guided through postures, breathing exercises and relaxation techniques.  These classes will encourage children to feel calm and energised, improve their strength, flexibility and balance, whilst developing self-awareness, focus and concentration.
Yoga for Teens is on Wednesdays 5.45-6.45pm with Caitlin Maskell.  This is an enjoyable class for teenagers aged 12 and upwards.  Classes explore traditional Yoga postures, breathing techniques and relaxation, all of which aid young people to face the challenges of everyday life and reduce stress from academic pressures.  An opportunity to help teenagers increase their flexibility and strength, promote better posture and improve body image, while increasing self confidence.

Nikki Nicholas teaches Family Yoga every Saturday 11.45am-12.45pm and costs £6 per adult and £2 per child up to a maximum of £14 per family.  Informal and fun, this lively class includes elements of postures, breathing and relaxation.  It is suitable for adults and children of all ages and abilities.  Family Yoga will allow you to watch your child blossom as they do something they find easier than Mum and Dad, learn how to try without fear and look at your Yoga through the eyes of a child.
Shambhala offer a variety of classes for children of all ages offering physical challenges and mental stimulation to encourage concentration and self-confidence.
Call us now on 01702 478924 to reserve your child's place.
View Larger Map