8-Week Zen Meditation and Mindfulness for Wellbeing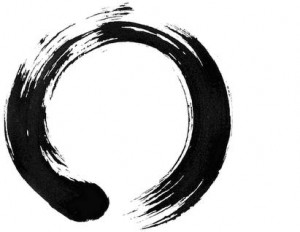 19:00 – 20:30 Sunday evenings
4th of September – 23rd October 2011
Shambhala Studios, 11 Leigh Cliff Buildings, Maple Avenue,
Leigh on Sea, Essex, SS9 1DJ
Zen Mindfulness and Meditation for Insight:
19:00 – 20:30 Sunday evenings
30th October – 18th December 2011
Shambhala Studios, 11 Leigh Cliff Buildings, Maple Avenue,
Leigh on Sea, Essex, SS9 1DJ
£135.00 for each course (£15.00 non-refundable deposit to reserve a place + £120.00 payable on the first day)
or £243.00 (10% off) to enrol on both courses.



"We could say that meditation doesn't have a reason or doesn't have a purpose. In this respect it's unlike almost all other things we do except perhaps making music and dancing. When we make music we don't do it in order to reach a certain point, such as the end of the composition. If that were the purpose of music then obviously the fastest players would be the best. Also, when we are dancing we are not aiming to arrive at a particular place on the floor as in a journey. When we dance, the journey itself is the point, as when we play music the playing itself is the point. And exactly the same thing is true in meditation. Meditation is the discovery that the point of life is always arrived at in the immediate moment."
Alan Watts (American Writer, Thinker and Interpreter of Zen Buddhism, 1915-1973)


For more information please see:
www.yinyogainessex.co.uk
or contact liz@yinyogainessex.co.uk or 07551 648092
What will I learn during the Zen Mindfulness Meditation for Wellbeing Course?
(1) What is meditation and mindfulness;
(2) The benefits of meditation for health, well-being, mental clarity and calm;
(3) The four meditation postures;
(4) Meditative practices such as The Bodyscan Meditation, Counting the Breath Meditation, Following the Breath Meditation, The Practice of Presence and Walking meditation;
(5) The effects of stress and how meditation and mindfulness can help build up inner resources;
(6) How to use meditation and mindfulness to deal with physical pain;
(7) How to work with emotional stress, anxiety and depression with mindfulness and meditation;
(8) How to deal with role stress and time pressure with meditative practice;
(9) Tools to take care of yourself, increase the nourishing aspects of your life and decrease the depleting aspects;
(10) How meditation can boost and elevate your function;
(11) The eight Zen Temple Exercises
(12) How long-term meditation can help change your life.

The course is held within a supportive group environment emphasising community with space for personalised individual guidance.


What are Sessions Like?
(1) Each session is 90 minutes long;
(2) Each session has a different theme and skills set which will be introduced at the beginning of the session;
(3) There will be an opportunity to share your experience of the previous week's meditation in pairs and with the group. This feedback will be followed by a taught element. After a short break we will do a meditative practice consolidating or building upon the previous week's meditation. Each session will end with a short group discussion and instruction for the coming week's personal practice.


How do I Take this Practice into my Daily Life?
During the course you will be given two practice CDs containing four guided meditations led by Zen Master Julian Daizan Skinner and you will also be given a meditation diary to record your experiences. You will be encouraged to practice the meditation skills taught for approximately 30 minutes each day to help you integrate the practices into daily life.


Is the eight-week course right for me?
The eight-week course is appropriate for all levels. Whether you have never practiced meditation before or have a long-standing practice Zenways will provide you with valuable skills for enhancing your well-being.
If you are unsure about whether the course is right for you please feel free to contact me to discuss your individual circumstances.