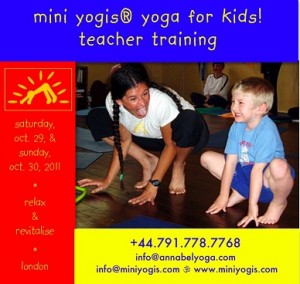 Shana Meyerson, the founder of Mini Yogis in Los Angeles will be leading a ten hour teacher training course for Yoga for Kids in London on 29 and 30 October.
The course will be fun, interactive and informative and is aimed at helping people to teach creative, whimsical yoga classes to children aged between three and eight years old.
Find out more about the unique yoga program of Mini Yogis. For full details on the London training, go to www.miniyogis.com/teacher_london.htm.
Shambhala Studios offer Yoga for Children and Teenagers on Wednesday afternoons with Caitlin Maskell