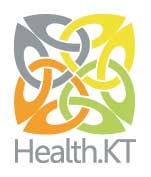 A step in the right direction with our new collaboration between Shambhala Studios and Health KT .
Stride and move beautifully with Health KT…
Strengthen your body, mind and image by feeling, and looking, leaner and taller. Ease movement and joint pain and enjoy the freedom of outdoors to escape day-to-day pressures. Make walking efficient and effective for you!
Complementing each other Shambhala and Health KT both promote a healthy, strong and flexible body as well as physical and mental well being. Both have classes for beginners and the more advanced students.
Our friends at Health KT will be trying Nikki's Pilates class at 12.30 on Thursday! Combine this with Health KT Zest stride class on Thursday at 1.45pm!
£27.50 for 5 one hour Zest Stride Class. This offer is available for all classes that start before 6pm on Monday to Saturday and is valid for all passes purchased in May and June 2012. Passes will be valid for 3 months from the date of issue.
For more information on classes and levels visit:
http://www.healthkt.co.uk/

Karen Turrell
Mobile: 07967 705547
Email: karen@healthkt.co.uk