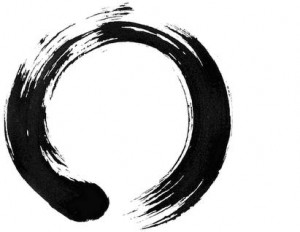 8-Week Zen Meditation and Mindfulness for Insight With Liz Smith
19:00 – 20:30 Sunday evenings
30th of October 2011 – 18th December 2011
Shambhala Studios, 11 Leigh Cliff Buildings, Maple Avenue,
Leigh on Sea, Essex, SS9 1DJ
£135.00
(£15.00 non-refundable deposit to reserve your space + £120.00 payable on the first day)
"We can smile, breathe, walk, and eat our meals in a way that allows us to be in
touch with the abundance of happiness that is available.
We are very good at preparing to live, but not very good at living.
We know how to sacrifice ten years for a diploma, and we are willing to work very hard to get a job, a car, a house, and so on.
But we have difficulty remembering that we are alive in the present moment, the only moment there is for us to be alive.
Every breath we take, every step we make, can be filled with peace, joy, and serenity.
We need only to be awake, alive in the present moment."
-Thich Nhat Hanh
For more information please see:
www.yinyogainessex.co.uk
or contact liz@yinyogainessex.co.uk or 07551 648092
What will I learn during the Zen Mindfulness and Meditation for Insight Course?
• What is mindfulness and the difference between concentrative and insight meditation;
• Mindfulness of the breath;
• The first noble truth: the existence of 'Dukkha'
• The impact of stress and how meditation and mindfulness can be used to minimise its effects ;
• ''Fusho': your unborn mind' meditation;
• The psychological effects of meditation;
• Meditating with a koan;
• The physical effects of meditation and mindfulness;
• ''Nanso no ho': Healing with the soft ointment' meditation;
• How to elevate your function through meditative practice;
• 'Cultivating guts: building your hara' meditation;
• The stages of spiritual insight;
• 'Energising your legs' meditation;
• The way to enlightenment
• 'Naitan: Energy transformation' meditation
• The transformative and life-changing benefits of long-term meditation and mindfulness
• 'Bringing it all together' meditation
The course is held within a supportive group environment emphasising community with space for personalised individual guidance.
What are Sessions Like?
• Each session is 90 minutes long;
• Each session has a different theme, meditative practice and skill-set which will be introduced at the beginning of the session;
• There will be an opportunity to share your experience of the previous week's meditation in pairs and with the group. This feedback will be followed by a taught element. After a short optional break the meditation will be introduced and practiced. Each session will end with a short group discussion and instruction for the coming week's personal practice.
How do I Take this Practice into my Daily Life?
During the course you will be given two practice CDs containing eight guided meditations led by Zen Master Julian Daizan Skinner and you will also be given a meditation diary to record your experiences. You will be encouraged to practice the meditation skills taught for approximately 30 minutes each day to help you integrate the practices into daily life.
Is the eight-week course right for me?
The eight-week course is appropriate for all levels. Whether you have never practiced meditation before or have a long-standing practice this course will provide you with valuable skills for enhancing your insight. It is a beautiful stand-alone course with no pre-requisites. For those of you who have attended the 'Zen Mindfulness and Meditation for Well-being' course it is wonderful way to deepen your practice. If you are unsure about whether the course is right for you please feel free to contact me to discuss your individual circumstances.